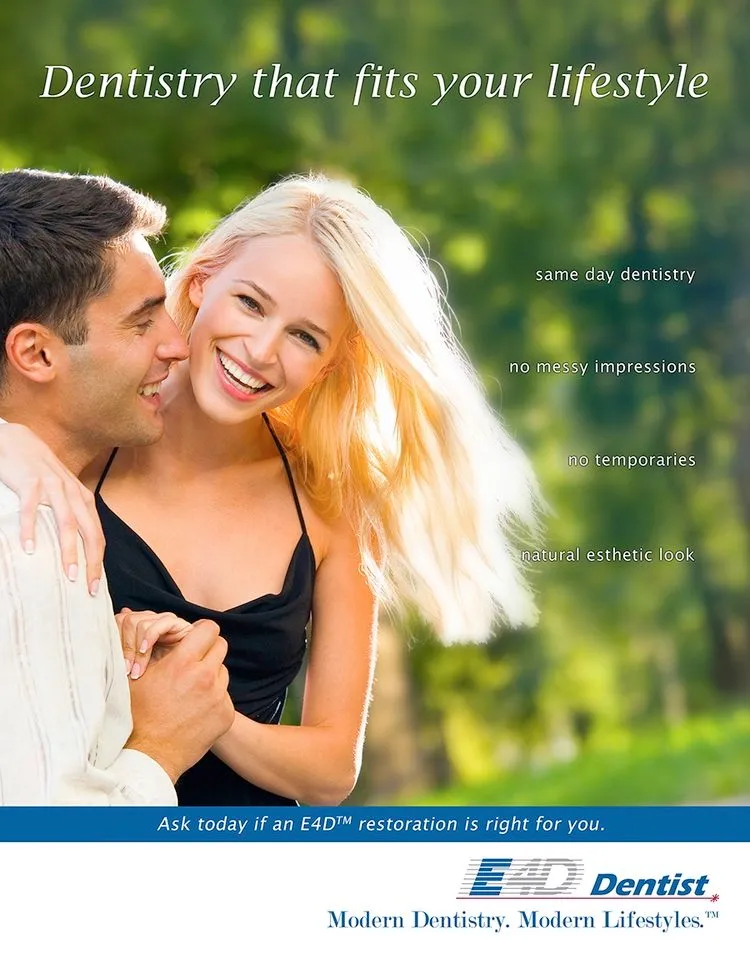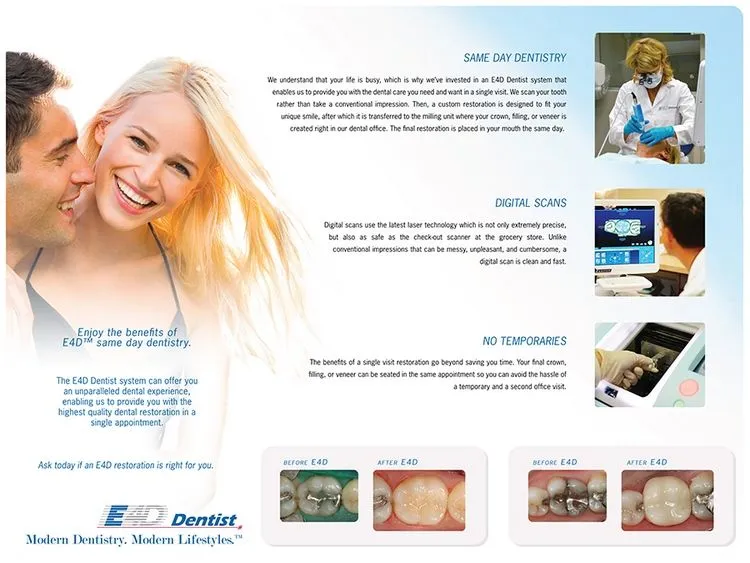 NEWS
---
Release
4/30/2013
FOR IMMEDIATE RELEASE
FOR INFORMATION CONTACT:
Michael Zgoba, D.D.S., F.I.C.O.I.
(847) 639-2181
www.frgdental.com
OX RIVER GROVE DENTAL CENTER Offers Patients Dentistry That Fits Their Lifestyles
Latest technology creates natural-looking crowns, veneers, and fillings in a single dental visit
Fox River Grove, IL, April 30, 2013, Fox River Grove Dental Center is pleased to offer same day crowns, fillings, and veneers to qualifying patients. At the forefront of dental technology, Fox River Grove Dental Center recently incorporated the E4D Dentist™ system into the treatment options available to patients. As a result, Dr. Zgoba can take a digital scan of the patient's tooth and design and create a custom, permanent restoration in the dental office, all in a single appointment.
"We are so excited to bring this technology to our patients; the range of benefits we can now offer is more comprehensive and convenient," said Dr. Zgoba. In most cases, the E4D system allows me to replace conventional impression methods that include an unpleasant material and the uncomfortable waiting associated with it. The clean, fast digital scan is obtained in a few minutes through a series of photographic images taken in the mouth.
The scanned information is then transferred to the design center where a 3D model of the tooth is created chairside using the system's state-of-the-art DentaLogic™ software. The dentist can then customize the restoration to fit the patient's unique characteristics, after which it is created in a milling unit right in the dental office.
The final result is a natural-looking restoration that beautifully fits the surrounding teeth, making the crown, veneer, or filling virtually undetectable. "The elimination of impressions, temporaries, second appointments, and waiting for the permanent restoration elevates the entire dental experience for both the dentist and the patient. Patients will love watching their new tooth come to life, as well as the convenience of same day dentistry," said Dr. Zgoba. The E4D Dentist system empowers dentists to treat their patients with ­­dentistry that truly fits their lifestyles.
The E4D Dentist was created by D4D Technologies, LLC, headquartered in Richardson, TX. For more information please refer to the D4D Technologies website, www.e4d.com.
For more than 20 years, the Fox River Grove Dental Center has been providing the highest quality dental care to McHenry, Kane, Lake, and Cook Counties in Illlinois. With our modern technology, most procedures can be completed in our office. We offer not only digital x-rays but also pain free laser dentistry, computer assisted implant placement, and with our new E4D crown milling technology, it's possible to change your smile in a day. For more information please refer to www.frgdental.com or contact us at (847) 639-2181.